Training & Professional Development
We value learning and professional development and offer a variety of options.
 
Advancement-specific training and resources are provided by University Advancement. Find these in the Learning Library and on the Events page.
UVA Human Resources provides trainings, workshops, and other professional development opportunities as part of their Talent Development program.
LinkedIn Learning's online training video library is available to all UVA staff. You can access LinkedIn Learning through Workday.
(Click "Learning" in Workday's main menu, then scroll down and click "Browse Learning Content" to view all available videos.)
Introduction to Advancement at UVA
Offered three times per year, this workshop is a central component of the Advancement Orientation Program. This program helps participants skillfully navigate our environment more quickly by teaching what advancement work at UVA is and why it is important, their role to play in that work, and the resources available to achieve success. All new hires in the UVA Advancement Community are highly encouraged to participate.
Image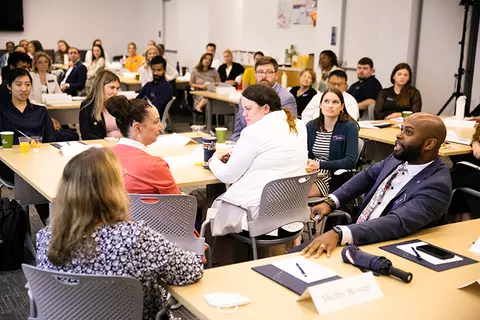 University Advancement provides a robust set of technology tools to help you get the job done.
 
Employee Resource Groups at UVA
Hoos Well
UVA HR offers tools to help your financial, emotional, and physical well being.
UVA Faculty & Employee Assistance Program (FEAP)
For employees and their families, FEAP offers assessments, short-term counseling, referrals, and follow-ups at no cost to the employee for a wide variety of personal concerns.
Need Help?
Ann Walker is happy to help you find what you need to get started with UVA Advancement.